Coventry Sphinx Ladies went out of the Women's FA Cup with a 5-3 defeat at Eastwood.
Sphinx were a goal down in eight minutes but a stunning 25 yarder from Faye Birch levelled the scores in the 11th minute.
Bonnie Mountford, volleyed home a second for Sphinx in the 23rd minute and slipped the ball through the keeper's legs eight minutes later to make it 3-1.
However, Eastwood scored a second in the second minute of first half stoppage time and were allowed to equalise early in the second before adding goals in the 73rd and 89th minute to knock Sphinx out after a 5-3 defeat.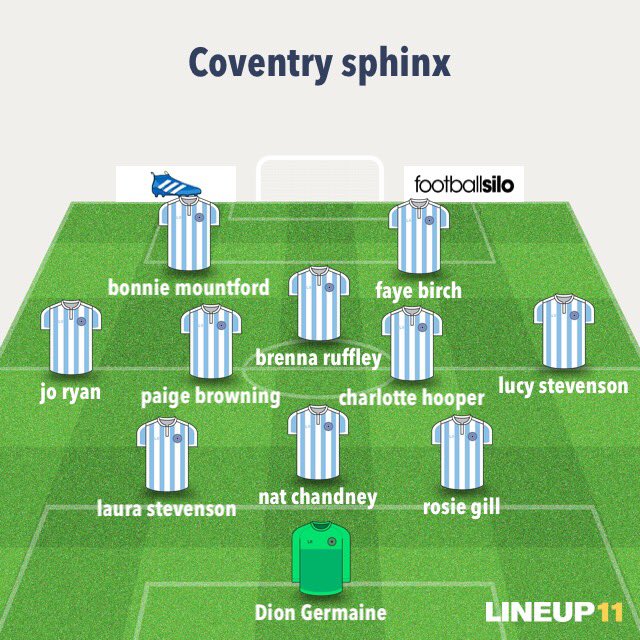 Subs Farrell, Dhillon, Dagnell, Aston, Cassidy.